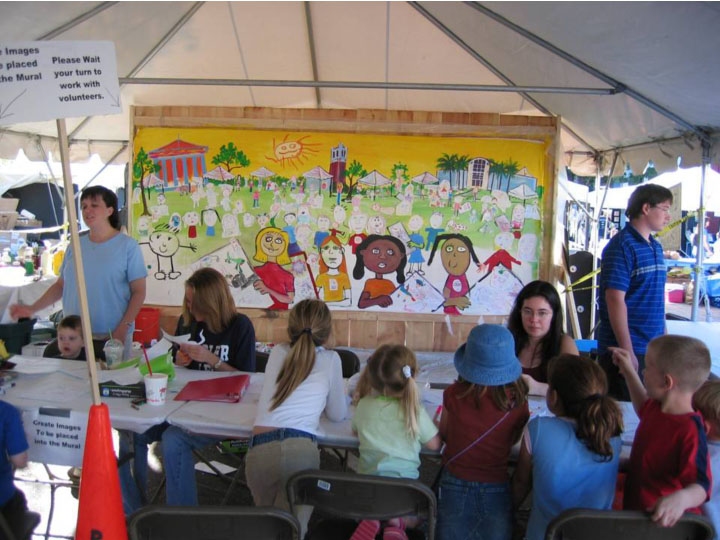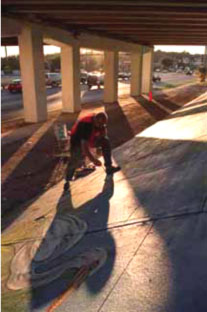 A large part of my artistic life revolves around my teaching. " Life is to short not to know how to draw", is a mantra that I repeat over and over to my students. As Chair of the Fine Arts Department at Oak Hall School in Gainesville Florida, my curriculum is designed to give students the foundations needed to learn the skill of truly "seeing". My goal is to demystify the art making process and make each student understand that not only do they have the ability to make good art, but encourage in them the motivation to do so.
The skills they learn are just a mere first step. Skills alone don't make good art… it is what you creatively do with those skills that makes a difference. To these ends I most enjoy challenging my students to take their skills out into the world in an attempt to have an impact on the community. Here are some highlights of the various public art projects that my students and I have embarked upon...
We built a bridge! Really!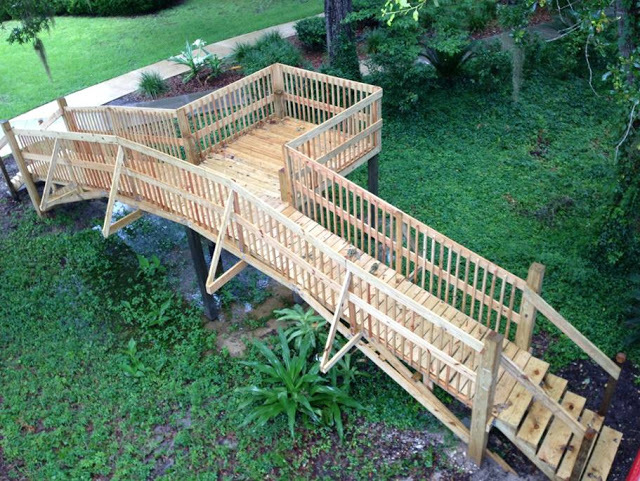 Students are the Real Teachers:
While I am known as an artist and teacher, from my perspective I learn more each day from my students! As this is true at home, this becomes even more evident when I visit our friends abroad. This video below shows how the girls at a school in Qalqilya were truly my teachers!